Upgrade & Buy The Best Ceramic Knives
Wilson Advanced Ceramics & High Carbon Steel Knives!
When you're ready to experience the next level of kitchen knife sharpness
30 DAY HASSLE FREE RETURN
OVER TWO DECADES OF EXPERIENCE
When you think of ceramics you may imagine the fragile ceramic pottery or even fine china dishes. Advanced ceramics are made using a different process to give them strength and durability that is unmatched.

Advanced ceramics are a modern innovation made famous by its uses in the space program. Nasa's adoption of advanced ceramics has led to many technological improvements and advancements of which Wilson cutlery has harnessed in our knives and cutlery.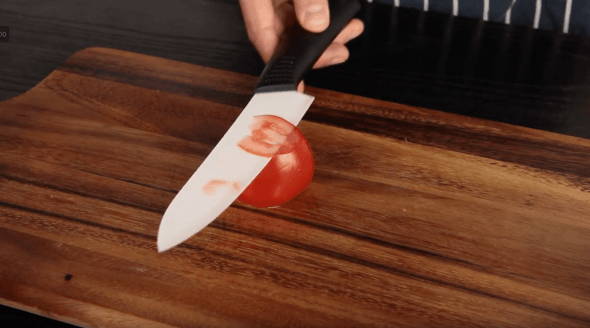 ---
Wilson Cutlery ceramic knives are a modern kitchen innovation. Wilson ceramic knives are made from Zirconia(ZrO2) which is near diamond in hardness, making these knives extremely hard and virtually impervious.
The hardness, strength, and corrosion resistance of our Zirconia (ZrO2) ceramics, provide significant advantages compared to traditional stainless steel knives or even high carbon steel: the ultra-sharp ceramic blade will hold its edge much longer than steel, go literally years without re-sharpening when you use these stain and rust proof knives!
​Impervious to food acids that eventually discolor steel products. Wilson Ceramic knives do not leave behind any metallic taste or smell, helping to maintain each food's taste. Upgrade your kitchen knives today and buy the Wilson Professional Elite series of knives. ​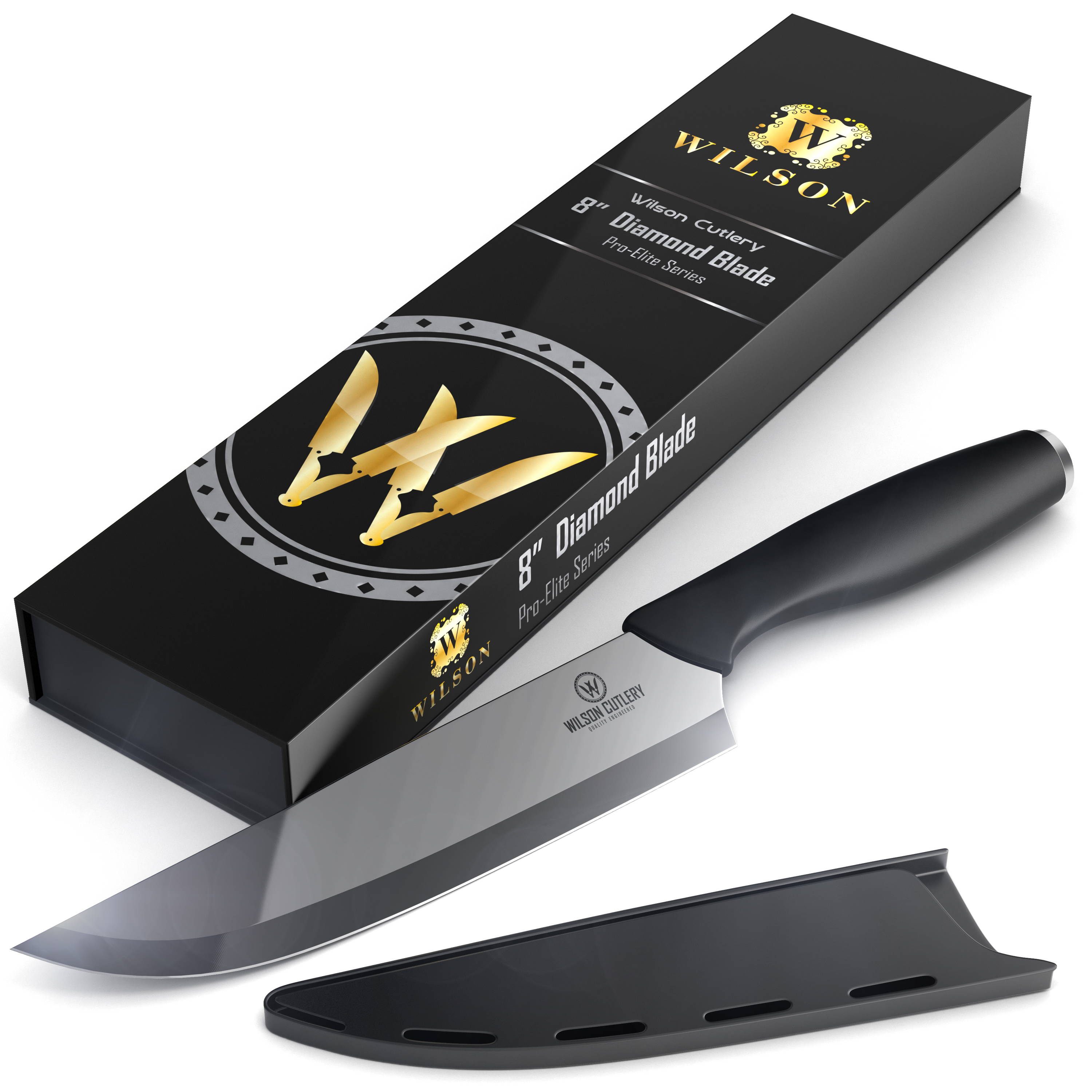 Give your kitchen knives the overhaul they deserve
Chose from the Revolution, Diamond or AlwaysSharp series of professional ceramic knives. Each delivers impeccable sharpness that lasts up to 15 times longer than even high carbon steel knives. Stop sharpening and start making razor thin professional cuts. Slicing and dicing effortlessly through foods, imagine yourself holding the world's best kitchen knife!
Free Nationwide Shipping ●   Free 30 days return   ●   10% off on your first order