Benfits are there but what are they?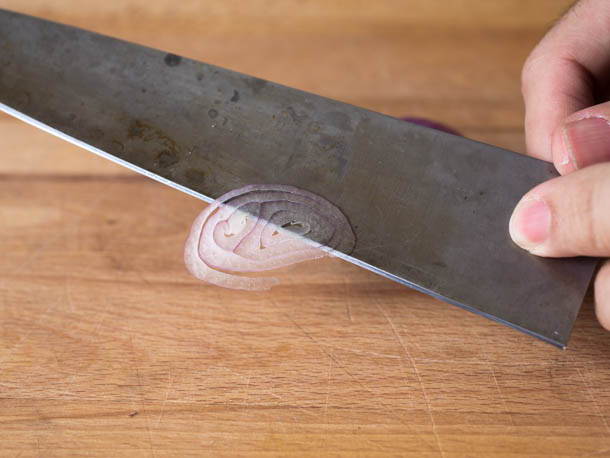 When you're thinking of a knife chances are you're picturing a piece of quality stainless steel in your head. However, there's an old, new kid on the block. Ceramics have been around for centuries and people typically associate them with fine dining, fragile dishes, and Chinese vases.

The truth is, that this material has evolved to the point it's currently being used in the flap jackets of the US military. Advanced ceramics of today are being used in many areas including commercial, and even durable space equipment parts by NASA.

​The advanced ceramics being used in the Wilson ceramic knives are rated just a hair less than the hardness of diamonds. This makes advanced ceramics of today durable and much stronger than steel.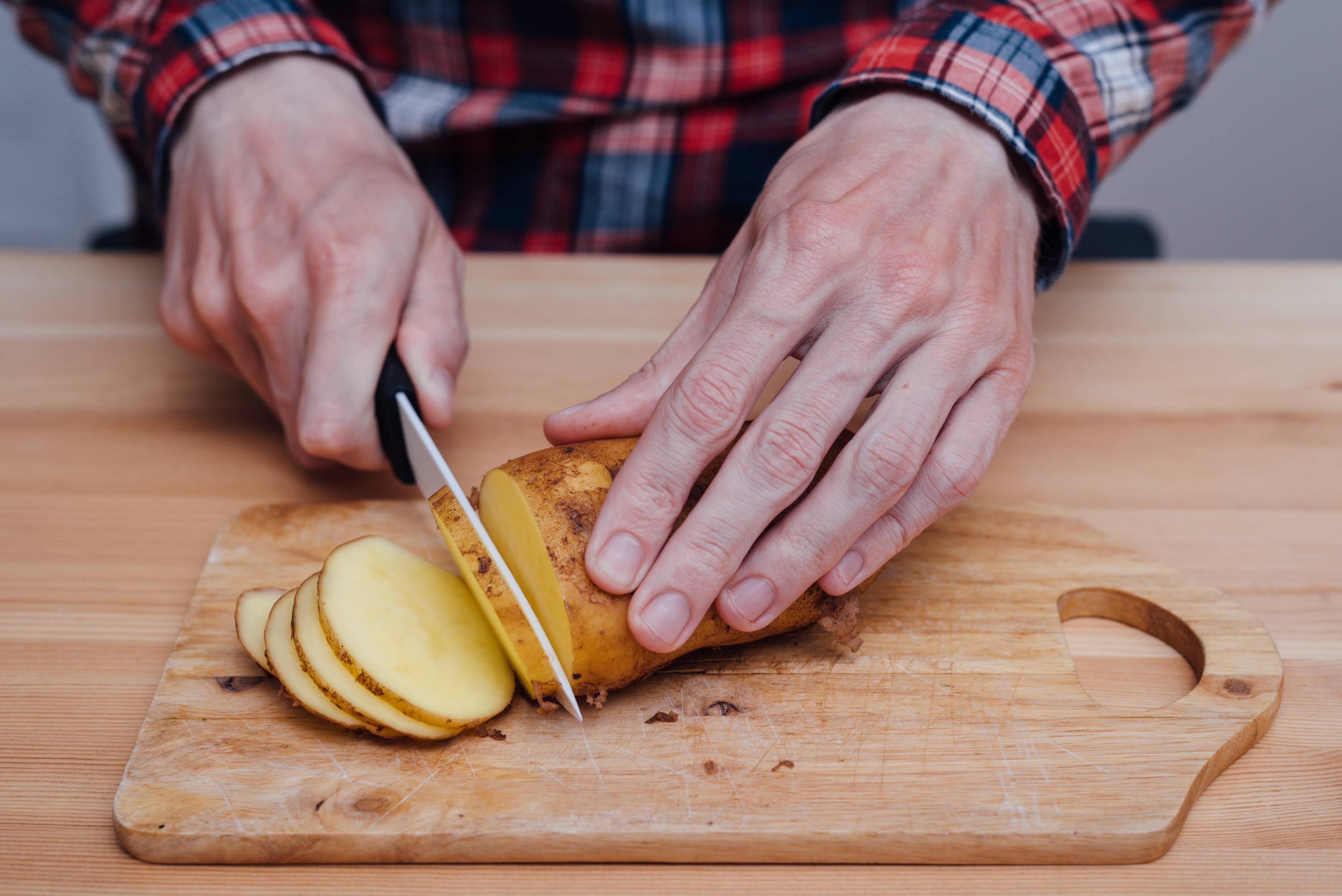 Easier to handle, maintain, and rust free!
When it comes to handling, Wilson ceramic knives are extremely lightweight and that will appeal to many because it reduces hand & wrist fatigue and requires less effort for certain slicing tasks. Don't let the lightweight nature fool you; you can get the same great control as you would with a weightier steel knife. It all depends of course on the quality and design of the knife. As for the knife handles, a well-designed Wilson ceramic knife will have a comfortable handle that completes the well-balanced feel, as well as provide a safe, sure grip.

Unlike a steel knife, a Wilson ceramic blade will not rust, pit or leave a metallic taste on foods. Wilson blades will retain their sharp edge for 15 times longer than steel.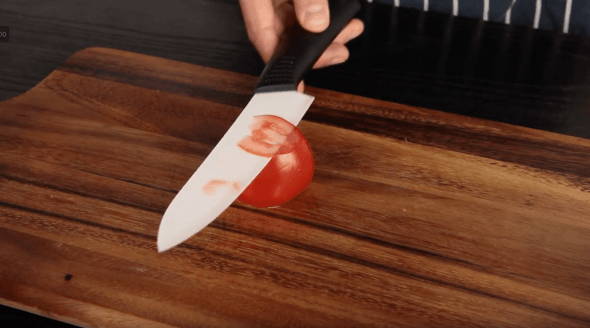 Buy for the lasting durablility

Even the best stainless-steel knife will lose its sharpness and need to be sharpened often. Wilson Elite Advanced Ceramics last half a decade or more before needing to be sharpened.
---
You never have to worry about a ceramic knife rusting. That is because Russ comes from iron alloy it's corroding from the presence of water and oxygen. As ceramics are made from zirconia there are no iron alloys to rust. They have no metals, so they never rust and can be left to dry naturally.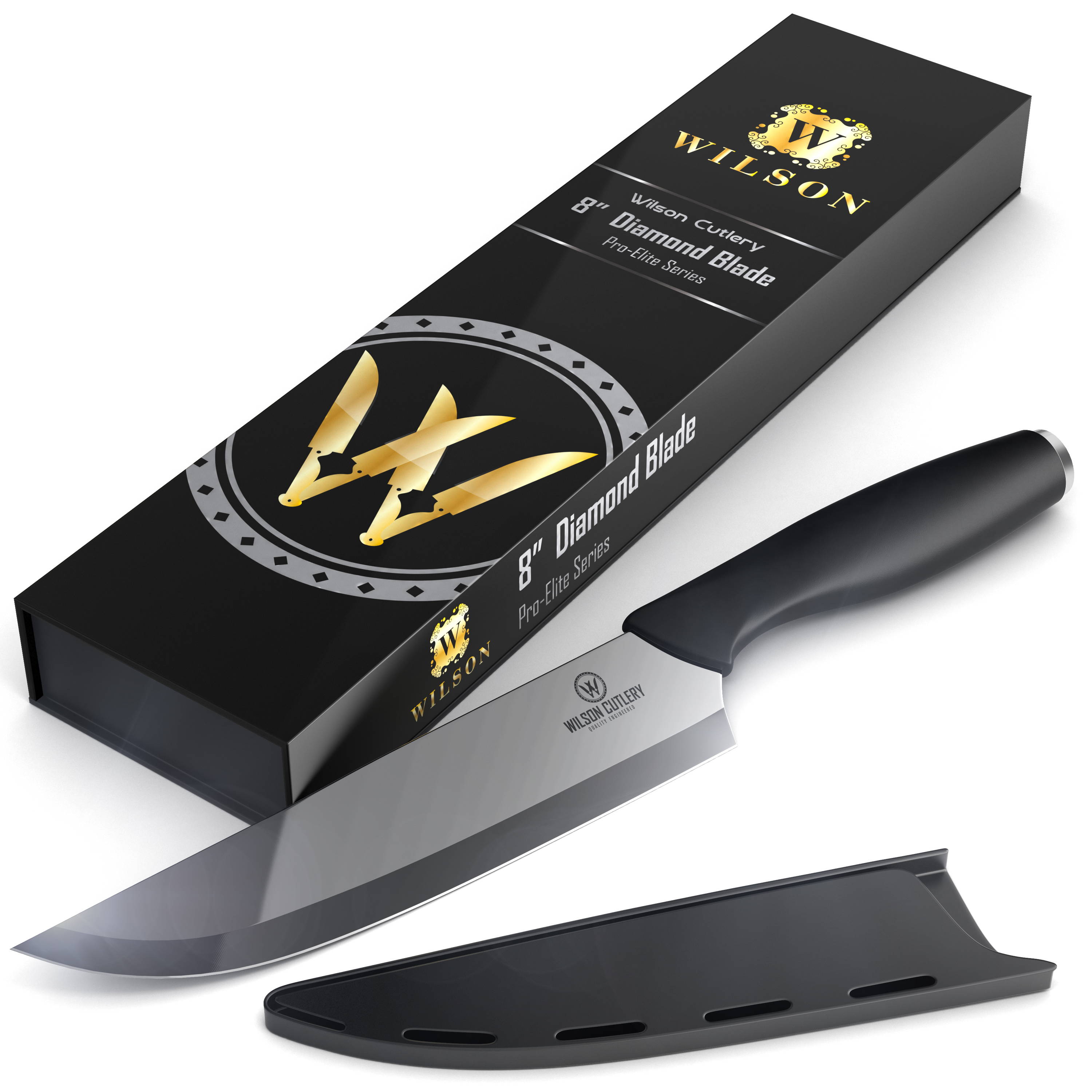 Buy for the great weight balance

Wilson ceramic knives are carefully balanced and properly weighted which makes them easily maneuvered. You can work for hours on end without hand or wrist fatigue as with other knives. Wilson knives come with a super ergonomically designed BPA-Free handles.
---
Our patented manufacturing process makes our knives nearly impervious. That make them resistant to acids and alkali much more so than metal blades. These blades will not react with your food or transfer flavors. After use a good clean wipe is all it takes to clean them.
Thinking of buying a ceramic knife?
Five Points to consider:

Zirconium is the key material in our ceramic blades because it makes them significantly harder than any steel knives. The most important aspect of a blade is its edge and how sharp it is. Whereas stainless steel knives tend to lose some of their keenness pretty quickly, Wilson ceramic knives keep a razor sharp edge for up to 15 times longer!
The Wilson knife is significantly lighter than comparable steel knives. Because of its light weight, it gives it an advantage over steel knives. The light weight and advanced ergonomically designed handles makes repetitive cutting tasks a breeze. Put wrist fatigue in the past and with the minimal weight of these knives. You will make light work of tasks like slicing fruits, cheese, bread, or vegetables.
Steel blades have large pores that allow dirt, bacteria, and grime to get ingrained in the material. Wilson ceramic is practically impervious to all liquids. Imagine just a quick soap and water rinse off to clean your knife thoroughly, no more scrubbing! ​
Rust comes about when iron alloys corrode at the presence of water and oxygen. Because ceramic blades lack any metal materials, it stays free of rust forever. Never having to worry about rust ruining your favorite knife is a relief any knife lover would revel in. Just rinse and
leave to air dry!
If you're using steel knives to cut your food, some of the chemical properties tend to leave food with an odd metallic taste. Steel causes fruits to oxidize faster and turn brown than they naturally would. Wilson Ceramic knives contain no metal, leaving food with its true flavor and fruits staying their true color much longer without turning brown. Our Knives are also certified BPA Free! ​
Sign Up For Our Newsletter
Keep up with our catalog changes! Be sure to be a Super Saver and stay up-to-date on the latest deals & specials!
"So Very sharp! Love these Knives!"
Bee
7 NOV 2017, 12:21
" Wow what a great set of knives. I was initially hesitant to buy a ceramic knife, now I don't know how I worked in the kitchen without them. Definitely an item t... "
David Cole
15 SEP 2017, 14:42
"Best Purchase I've made ever on amazon!"
Betty Rivera
15 JULY 2018, 14:42

"We replaced our over priced kyoceras with Wilson's Diamond Blades and haven't looked back since! These knives are what we have been looking for! "