AlwaysSharp Series Pro Knives
The Wilson Cutlery AlwaysSharp ceramic knives are made from the highest quality Zirconia #4, which is near diamond hardness. AlwaysSharp knives are always sharp and ready for use as their sharpness lasts up to 15 times longer than steel blades.
Why Choose AlwaysSharp Ceramic Knives?
Zirconium is the key material in our ceramic blades because it makes them significantly harder than any steel knives. The most important aspect of a blade is its edge and how sharp it is. Whereas stainless steel knives tend to lose some of their keenness pretty quickly, Wilson ceramic knives keep a razor sharp edge for up to 15 times longer!
---
Rust comes about when iron alloys corrode at the presence of water and oxygen. Because ceramic blades lack any metal materials, it stays free of rust forever. Never having to worry about rust ruining your favorite knife is a relief any knife lover would revel in. Just rinse and
leave to air dry!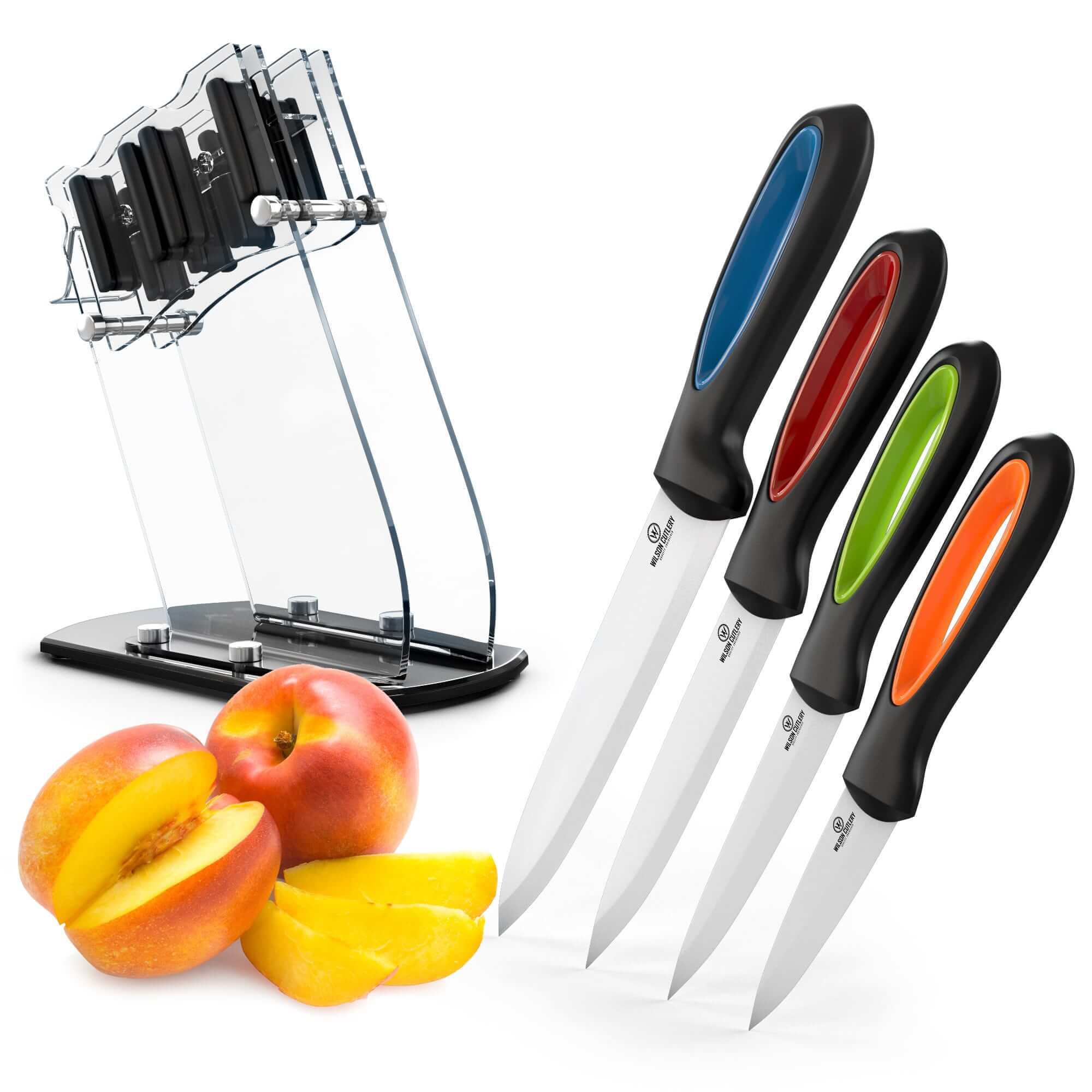 100% Chemical Free Properties
If you're using steel knives to cut your food, some of the chemical properties tend to leave food with an odd metallic taste. Steel causes fruits to oxidize faster and turn brown than they naturally would. Wilson Ceramic knives contain no metal, leaving food with its true flavor and fruits staying their true color much longer without turning brown. Our Knives are also certified BPA Free! ​
---
Steel blades have large pores that allow dirt, bacteria, and grime to get ingrained in the material. Wilson ceramic is practically impervious to all liquids. Imagine just a quick soap and water rinse off to clean your knife thoroughly, no more scrubbing! ​
Sign Up For Our Newsletter
Be a Super Saver and sign-up for instant savings!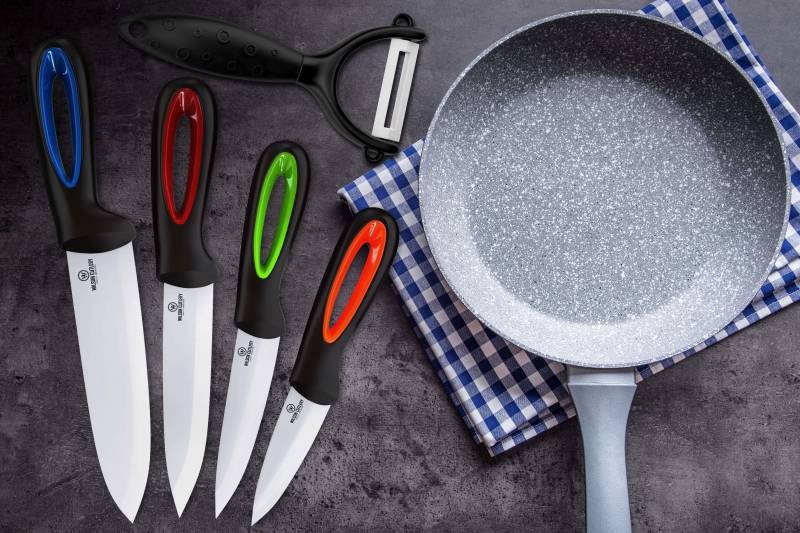 100% Satisfaction Guaranteed
---
100% Fast Free Shipping
Order today and get your item in two business days. Always Free super fast shipping Nationwide !
100% Made in the USA
Order and feel safe knowing your item was made and manufactured by Wilson Cutlery in the USA!
10% off Return Customers
We value your business as such we take an extra 10% off our already low prices on all future orders!
---
It's worth adding at least one ceramic knife to your collection. Why not add the best Ceramic Knife you can buy? You can begin enjoying the advantages today when you bring this collection into your kitchen. Everyone who values quality would enjoy what a great offer this is. Get yours today and give one as a gift.
AlwaysSharp Series Pro Knives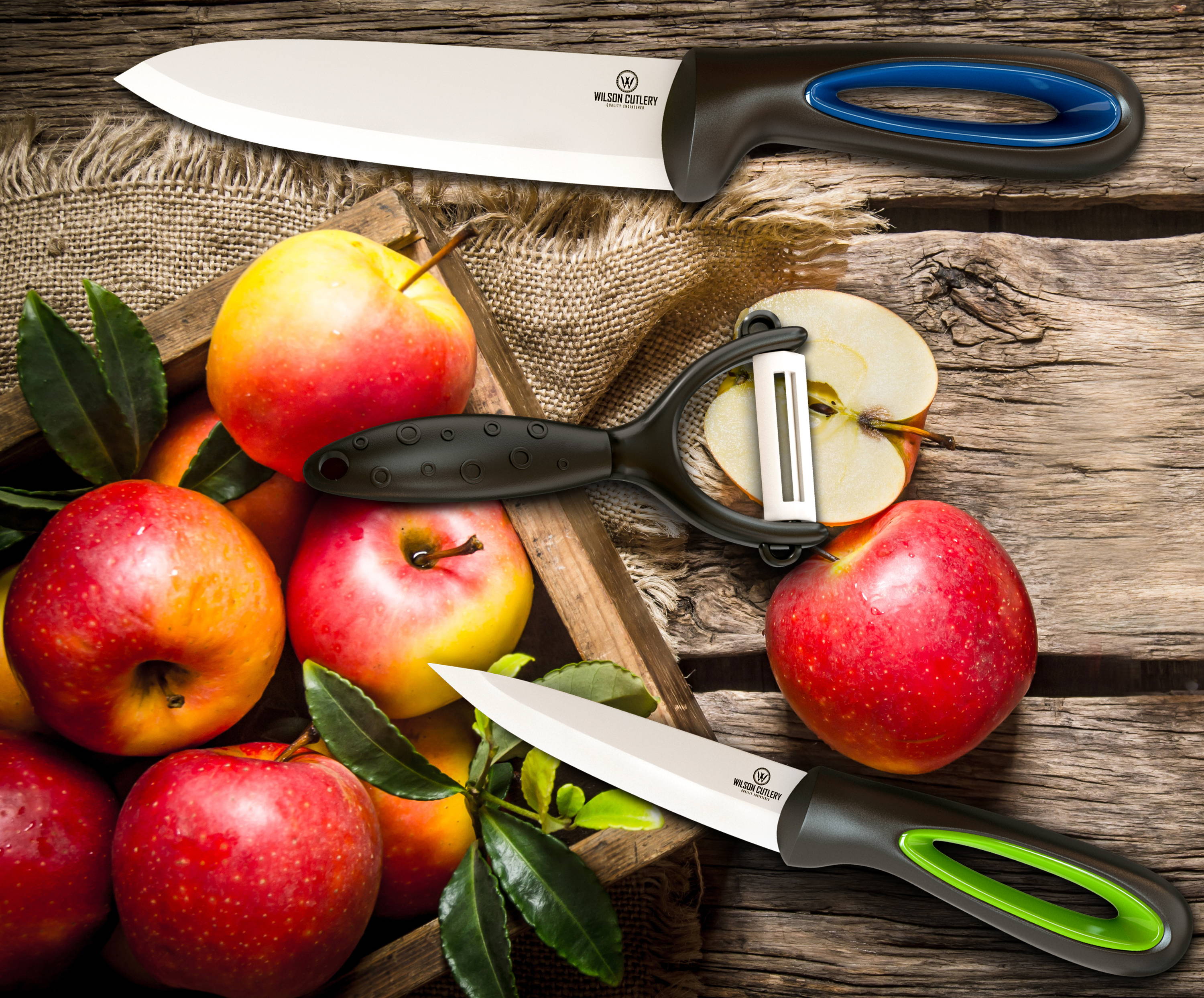 Voted best household knife by many well renowned chef's. Get yours today for a super low price. Buy your set now, we know you will love it!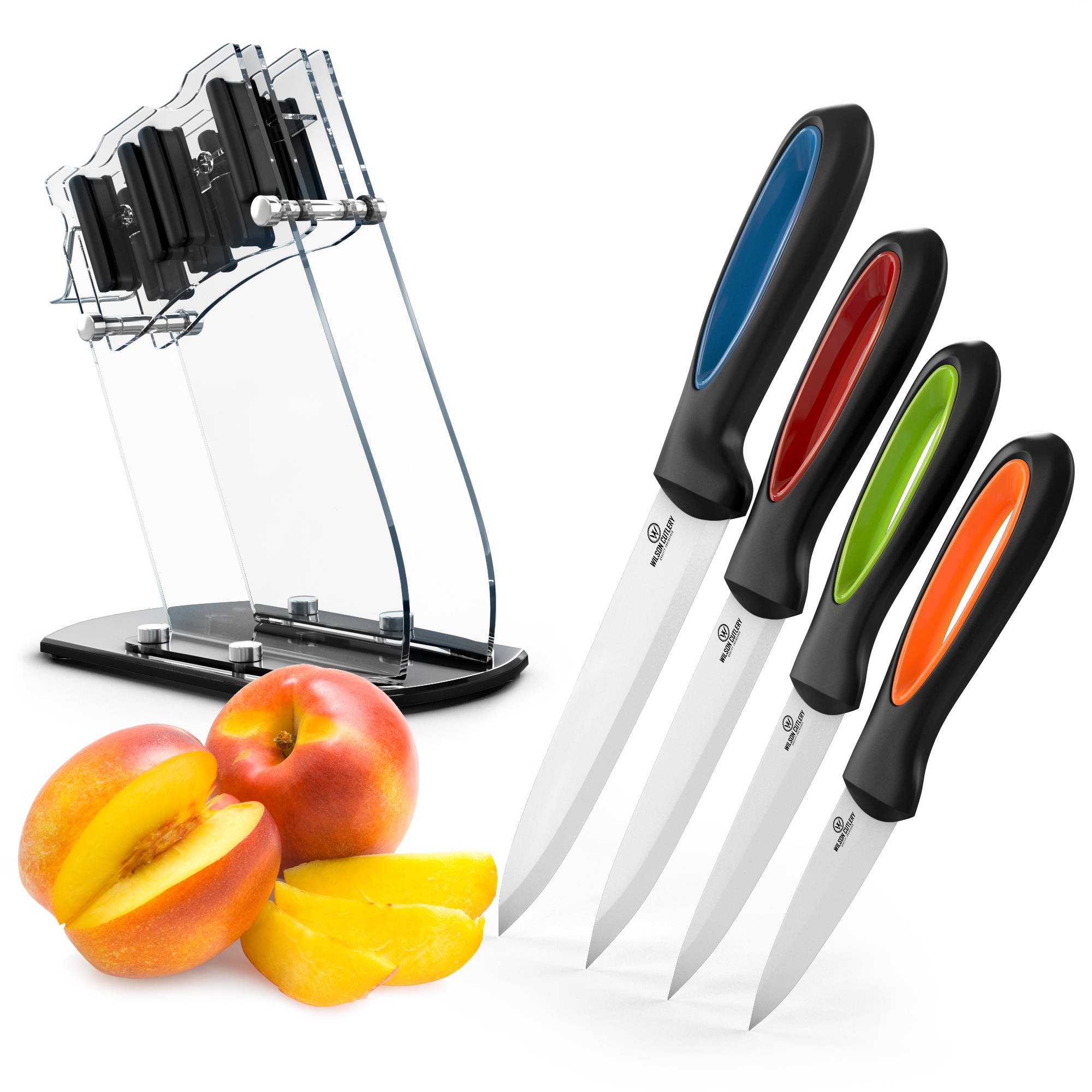 AlwaysSharp Set with Holder
The Best all around knives for the kitchen are now in a great set with a durable long lasting holder made of sturdy reinforced steel and acrylic.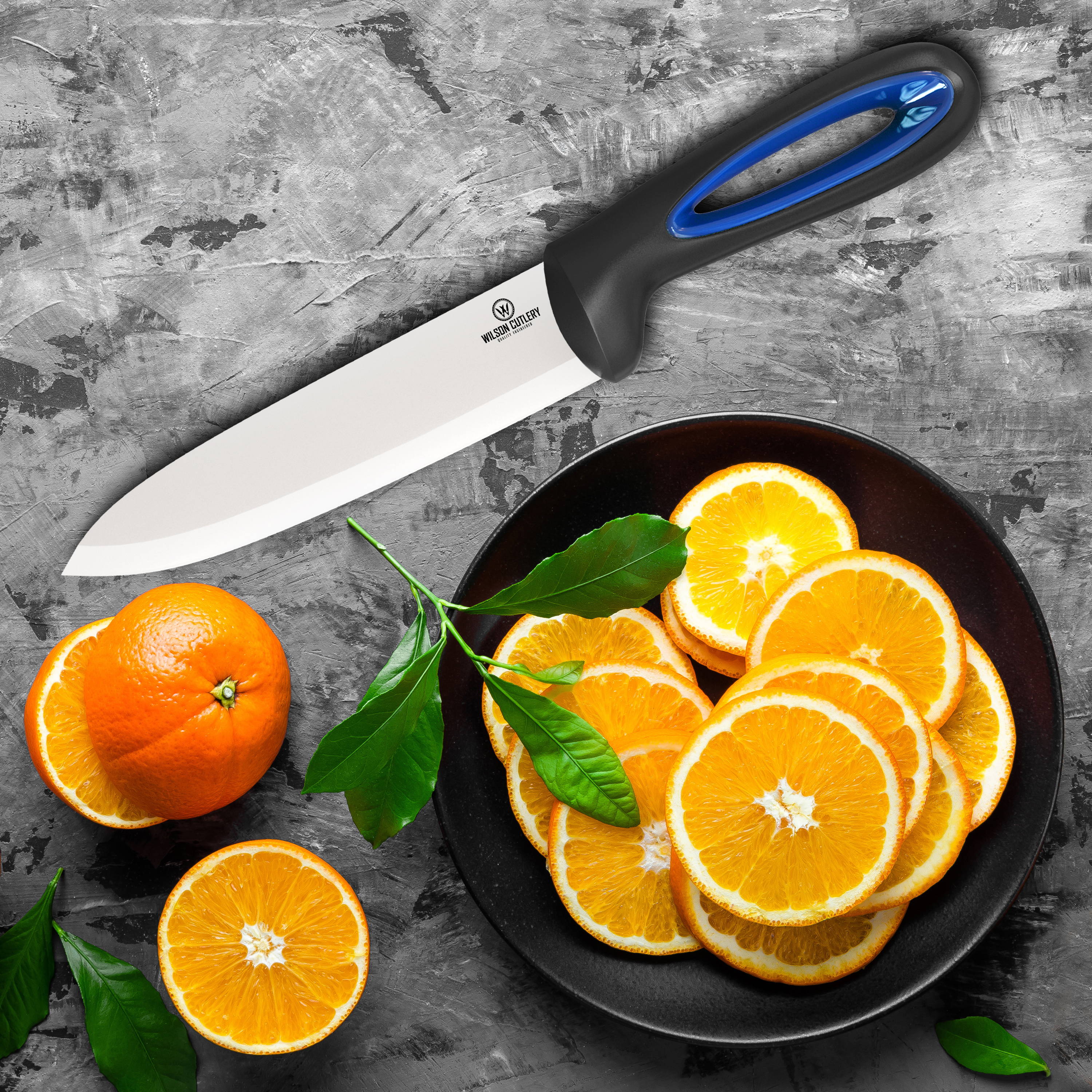 High quality advanced ceramic technology brought togehter to produce the AlwaysSharp 6" knife. Sharpness that will last years not months/ days like steel knives!
"So Very sharp! Love these Knives!"
Bee
7 NOV 2017, 12:21
" Wow what a great set of knives. I was initially hesitant to buy a ceramic knife, now I don't know how I worked in the kitchen without them. Definitely an item t... "
David Cole
15 SEP 2017, 14:42
"Best Purchase I've made ever on amazon!"
Betty Rivera
15 JULY 2018, 14:42

"We replaced our over priced kyoceras with Wilson's Diamond Blades and haven't looked back since! These knives are what we have been looking for! "
Free Shipping
Nation wide
10% Off
For return customers


When the world's best chefs prefer a world class ceramic knife in the kitchen, the reach for a Wilson Ceramic blade. We produce the world's best ceramic knife with strength measuring >9 on Mohs scale (diamond is 10). ​