Free Shipping
Nation wide
10% Off
For return customers
Revolution Pro-Elite Series Chef Knives
Revolution Blade Pro-Elite Series
An achievement in kitchen technology brings the Revolution Pro-Elite Series knives. These knives are made from the highest quality blackened Zirconia enriched with carbon for super strength and ultra sharpness. These Knives have our patented V-Blade Technology, which makes them glide effortlessly through foods!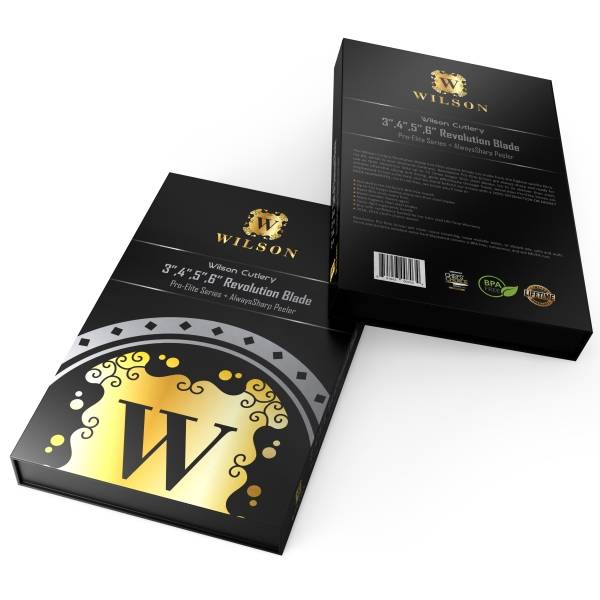 "So Very sharp! Love these Knives!"
Bee
7 NOV 2017, 12:21
" Wow what a great set of knives. I was initially hesitant to buy a ceramic knife, now I don't know how I worked in the kitchen without them. Definitely an item t... "
David Cole
15 SEP 2017, 14:42
"Best Purchase I've made ever on amazon!"
Betty Rivera
15 JULY 2018, 14:42